Sky-High Prices
Monday, December 12, 2005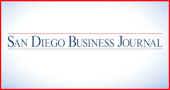 Business travelers probably wouldn't be surprised to learn that airfares and hotel stays, which have gone up in price nationwide, are expected to continue to climb in the coming year.
One key report by the Alexandria, Va.-based National Business Travel Association forecasted in the fall that domestic airfares will increase by 6 percent next year as a result of the cost of fuel and that hotel rates, in response to increased demand, would go up by 9 percent. The association represents more than 2,500 corporate and government travel managers and service providers who collectively manage and direct more than $170 billion in expenditures within the business travel industry.
Another report , produced by American Express Business Travel , last month predicted an 8 percent hike in airfare and 5 percent increase in high-end hotel room rates for 2006. American Express Business Travel is an online travel agency of New York City-based American Express Corp.
That may be bad news to some. However, it's good news for San Diego's $6 billion annual tourist trade.
According to the San Diego Regional Chamber of Commerce, tourism is the county's third largest economic driver, behind the military and manufacturing.
Also, the fact that the local lodging industry has been able to increase average daily room rates above the national norm is a plus, said Bob Rauch, director of San Diego State University's Center for Hospitality and Tourism Research.
Meanwhile, return of the individual business traveler, who all but disappeared immediately following the Sept. 11, 2001, terrorist attacks and the economic downturn that resulted, is icing on the cake.
According to Rauch, year-to-date figures at the beginning of the fourth quarter show that corporate demand for hotel accommodations within the county was up 10 percent vs. the like period last year.
"Many people might not agree with me, but I'm making a rather aggressive projection that rates could go up as much 5 percent," he said.
Rauch's predictions are usually right on the nose. But there's a caveat to this year's, he cautioned. For the year to date through the end of October, the average daily rate in the county stood at $121.61, up 7.6 percent from the same time frame in 2004.
"That's a high single-digit increase," Rauch said. Yet if November's and December's numbers pale by comparison, the forecast for 2006 could be adjusted downward, but only by 1 percent.
Still, that points to the overall strength of the destination, he added.
As to individual business travelers, certain pockets within the county, particularly Sorrento Valley, Carmel Valley, Torrey Pines, Rancho Bernardo, Carlsbad and Kearny Mesa, tend to do better than others. The beach communities draw more leisure travelers and the bulk of overnight visitors in Downtown are conventioneers, said Reint Reinders, the president and chief executive officer of the San Diego Convention & Visitors Bureau.
While there are a lot of high-rise offices Downtown, most large corporations that draw the bulk of individual business travelers are located elsewhere within the county.
One of the chief factors that will allow for continued room rate growth in 2006, Rauch said, is relative stability in the supply of hotel rooms. There are two large hotels planned , the 1,200-room Hilton San Diego Convention Center Hotel and another proposed by Gaylord Entertainment of Tennessee that could have as many as 2,000 rooms on Chula Vista's bay front as part of a self-contained complex. The project would include a 400,000-square-foot convention center.
Those properties aren't expected to come on-line until 2007, however. Neither are the 393-room Hard Rock Hotel San Diego, nor the 185-unit Diegan, both of which are under construction in Downtown.
The only hotel announcing a 2006 opening, or reopening, is the 271-room US Grant, undergoing renovation, on Broadway in Downtown San Diego.
In general, confidence in the economy has spurred the increase in room rates, said Rauch, who is also co-owner of the newly opened Homewood Suites by Hilton San Diego/Del Mar, a 120-room North County property that caters to corporate travelers.
"For San Diego, a lot of the increase (in corporate travel) comes from the growth of certain business sectors, such as the communications technology side with Qualcomm and also on the biotech and biomedical side," he said.
Although convention-related stays account for most of the guest registry at the 1,354-room San Diego Marriott Hotel & Marina, Ray Warren, its general manager, said that individual business travelers have definitely increased in number. But he's unsure whether the count has returned to the level before Sept. 11.
"I'm not sure that I could say business travelers, as we knew them before 9/11, are back all the way. But there has been a dramatic change," Warren said.
At the same time, he has noticed that the number of guests arriving as "addendums to shows" , a term hoteliers use to refer to visitors who travel to pitch their wares or services to convention-goers , has increased.
"As the economy improves, we're seeing a couple of dynamics," Warren said. "Hypothetically speaking, if the ABC pharmacy out of Chicago used to send two guys to a medical convention in tougher times, now they're sending four."
In terms of overall demand, Warren said the convention center hotel would have "one of the best years ever," since changing to a Marriott flag from that of Intercontinental Hotels in 1992.
He declined to cite numbers or percentages, but said that the hotel has see a proportionate level of growth among its entire mix of guests this year , conventioneers, people holding in-hotel meetings, leisure travelers and individual business travelers.
"All are growing and that's a big deal," said Warren, who is serving as chairman of the 37-person board of directors of the 1,600-member ConVis.
Giuseppe Lama, the general manager of the Estancia La Jolla Hotel & Spa in La Jolla, said he anticipates an 8 percent growth in his hotel's occupancy rate this year vs. last. The hotel, which caters to meeting business, opened in June 2004, but was fully operational three months later.
Lama said the 210-room hotel's daily rate for business travelers would increase by 10 percent to a range of $169 to $189 per night starting in January. He also predicted that overall occupancy would go up another 8 percent to 10 percent in 2006.
"I'm a special case, though, because I'm working toward stabilizing my business. Therefore my growth curve, which includes 50 percent of group business returning, is deeper than others," Lama said. "I can grow rates better because I have more opportunity."
Improvement in the lodging industry's business throughout the county generally reflects a trend of confidence in the economy, said Reinders.
"I see good times continuing next year," he added. "It's apparent that the economy and consumer spending has been able to withstand Hurricane Katrina and the continuing war in Iraq. This is a powerful country and corporate travel reflects that."
As San Diego's hotels bask in the travel resurgence, the county's business travelers, like their counterparts across the country, are feeling the pinch of higher airfares and hotel room rates. In the advent of higher fuel costs and rising sticker prices, they're also shelling out more for rental cars.
According to the National Business Travel Association, which surveyed 130 travel managers nationwide in the fall, 73 percent said they expect to spend more on hotels in 2006, and 40 percent said that their companies would take more trips next year.
At least one frequent flier, Tom Arno, a partner who specializes in international law with the San Diego-based intellectual property law firm of Knobbe Martens Olson & Bear LLP, said that while corners can occasionally be cut, there's really no way around a travel agenda.
"In my personal experience as an attorney, travel is either necessary or it's not, and when it's necessary, you go," he said.
"There's not much option, although we've increased our use of videoconferencing in the last couple years. And when travel is incoming, we put people up in hotels near our offices where we get good rates."