Nasdaq Spot for Cytori
Tuesday, December 20, 2005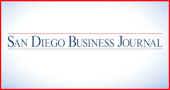 Cytori Therapeutics, a San Diego biotech company known for its therapies using stem cells derived from fat tissue, began trading on the Nasdaq stock exchange Dec. 19.
The company has been publicly traded in Germany since 2000, and will continue its listing there.
Cytori will trade in the United States under the symbol CYTX. The company will put its stem cell therapies to the test in clinical trials for cardiovascular disease and reconstructive surgery in 2006.
Cytori ended the third quarter with a net loss of $2.3 million, revenues of $1.6 million and $883,000 in cash and equivalents.
, Katie Weeks