ENERGY: COMPETITION FOR INVESTMENT, GRANTS INCREASES IN THE INDUSTRY
Algae Biofuels Must Soon Show They Can Make It on the Market
Monday, August 8, 2011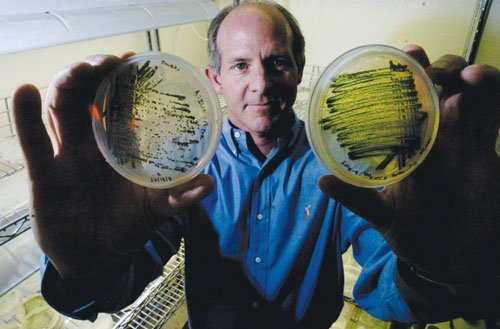 ECONOMICS OF ALGAE
Minimal land use: Algae require much less land than traditional row crops, such as corn. In addition, algae can grow on nonarable, nutrient-poor land that won't support conventional agriculture.
High yield: Algae grow quickly at a large scale and can potentially generate up to 50 times more the amount of oil per acre than row crops, like corn and soybeans, which produce vegetable oil.
Not competing with agriculture: Production of algae for biofuel doesn't require arable land needed for food production, fresh water for irrigation or application of petroleum-based fertilizers. Algae farms can thrive and expand without taking land that's needed for crops.
Renewable energy: Sunlight is the original source of all liquid fuels. Algae use photosynthesis to capture sunlight energy to produce oxygen and carbohydrates, creating a natural biomass oil product.
Source: San Diego Center for Algae Biotechnology
San Diego's biggest players in the algal biofuel space have already proven that oil derived from algae can be used for fuel that works in the gas tanks of today's cars, boats and jets...