MEDICINE: IT IS FIRST APPROVAL OF WEIGHT-LOSS DRUG IN 13 YEARS
FDA Approves Arena's New Weight-Loss Drug
Monday, July 2, 2012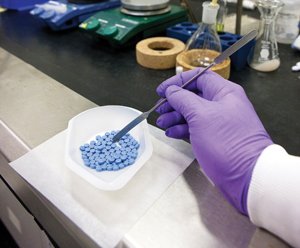 ARENA PHARMACEUTICALS INC.
CEO: Jack Lief.
Net income: $109.22 million loss in 2011; $124.53 million loss in 2010.
Revenue: $12.72 million in 2011; $16.61 million in 2010.
Headquarters: San Diego.
Year founded: 1997.
Stock symbol and exchange: ARNA, Nasdaq.
Company description: Biopharmaceutical company focused on discovering, developing and commercializing oral drugs against an important class of validated drug targets in cardiovascular, central nervous system, inflammatory and metabolic diseases therapeutic areas.
Arena Pharmaceuticals Inc...