INSURANCE: SERVICES, BIG MARKET WORK FOR BARNEY & BARNEY
Firm Helps Businesses Navigate Complexity of Insurance
Monday, July 2, 2012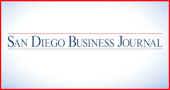 BARNEY & BARNEY LLC
CEO: Paul Hering.
Revenue: $86 million in 2011; $77 million in 2010.
No. of local employees: 350.
Investors: 36 employee owners.
Headquarters: University Towne Center.
Year founded: 1909.
Company description: Full-service insurance brokerage for business and individuals.
Key factors for success: Customized insurance solutions; excellent service; commitment to independence.
The Supreme Court's ruling to uphold the individual mandate and the legality of the federal health care law won't change the fact that many companies still need help figuring the best health insurance plans for employees, a fact helping to drive the business of brokers such as San Diego's Barney & Barney...