TECHNOLOGY: FUEL SAVINGS, SAFER DRIVING ARE GOALS OF MONITORING
SmartDrive Picks Up $47 Million in New Venture Funding
Monday, July 2, 2012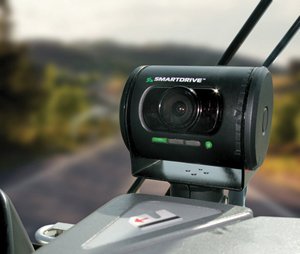 SMARTDRIVE Inc.
CEO: Steve Mitgang.
Financial data: Not available.
No. of local employees: 35.
Investors: Venture Funded. SmartDrive has received more than $118 million in venture capital since its launch in 2004, including $47 million just raised and a $25 million series E round completed in 2009.
Headquarters: Sorrento Valley.
Year founded: 2004.
What makes the company innovative: SmartDrive has developed a proprietary system of cameras and related technology to record various safe driving practices, including unsafe maneuvers, and that information is fed back to trucking companies and municipal bus operators.
Key factors for success: The company has spent $30 million to develop its smart drive technology that trains truck and bus drivers to avoid accidents and reduce fuel consumption through better driving techniques.
Steven Mitgang wants to put more customers behind the steering wheel...