Hospital Preps for New Power Plant
Thursday, July 5, 2012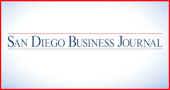 The Grossmont Healthcare District board of directors recently approved the financing and purchase of state-of-the-art cogeneration energy equipment for Grossmont Hospital in La Mesa.
Estimated to cost $18 million to install, the hospital's cogeneration project replaces decades-old equipment and is projected to save millions of dollars in energy costs and provide a reliable source for up to 95 percent of the hospital's electricity needs, district officials said. The new equipment will also reduce the hospital's emissions of harmful greenhouse gas pollutants by 90 percent.
Built by Solar Turbines Inc. of San Diego, the hospital's cogeneration equipment will feature emergency generators, chillers powered by both steam and electricity, a heat recovery steam generator, related cooling towers, boilers and medical gas equipment. Cogeneration burns natural gas through a turbine generator creating electricity. The heat from the generator is converted to steam which also is used to power equipment, including air conditioning.
The equipment is on track to be installed this month as construction proceeds on an 18,000-square-foot central energy plant on the southeastern portion of the hospital property. The $34 million plant project, overseen by McCarthy Building Cos., is one of several hospital improvement projects being financed with a $247 million bond measure, Proposition G, that East County voters approved in 2006.
However, the cost for the new cogeneration equipment is not part of the Proposition G-funded construction. Instead, the health care district is pursuing an $18 million, nine-year loan from the Royal Bank of Scotland with a tax-exempt interest rate of 2.09 percent, according to a district statement. District CEO Barry Jantz said loan payments to the bank will be made by Grossmont Hospital Corp., a nonprofit that operates and leases the hospital from the health care district to Sharp HealthCare of San Diego. The 30-year lease expires in May 2021.