ImageWare Augments Patent Portfolio
Thursday, July 5, 2012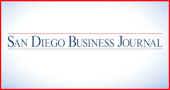 ImageWare Systems Inc., a maker of identity management software, said recently that it acquired four U.S. patents related to wireless technology from an unidentified private company.
The company said the agreement for the patents calls for the payment of 7.5 percent of revenue ImageWare generates from the sale or licensing of products, with royalties capped at $10 million. It also issued 150,000 warrants to purchase ImageWare's common stock at an exercisable price of 80 cents per share. The warrants can't be exercised until ImageWare realizes a minimum of $500,000 from the patents, the company said.
Combined with the company's existing patents for biometric identification, the new patents provide a foundation to build interactive mobile applications that are secured using biometrics, ImageWare said.
With the additional patents, the company is expected to accelerate its entry into the mobile transaction marketplace for industries such as health care, law enforcement, banking and retail, along with a myriad of other sectors, ImageWare said.
Counting the latest patents, the company holds nine patents with eight patent applications pending, ImageWare said.