Trade Group Tunes Up for Music Products Conference
Thursday, July 5, 2012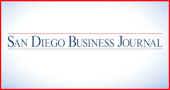 Organizers with the Carlsbad-based National Association of Music Merchants expect 74 first-time exhibitors to be among the 370 companies showing new products at the trade group's annual summer trade show in Nashville, Tenn., set for July 12-14.
The nonprofit association, which represents the $17 billion music products industry, said in a recent statement that stringed instruments comprise the largest group of new brands to be represented at the group's annual show.
The trade group's three-day event has become the staging ground for new music technologies and instruments, and for debuting products that will be sold by retailers over the holiday shopping season, the statement said.
Over 10,000 music industry professionals from over 20 countries plan to attend the summer show, which also has workshops, live performances and networking events.