Canadian Regulators OK Optimer Drug
Friday, July 6, 2012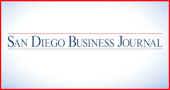 Optimer Pharmaceuticals Inc.'s twice-daily antibiotic tablet Dificid has been approved by Health Canada for the treatment of Clostridium difficile infection in adults 18 years of age and older.
Dificid was approved by the FDA a year ago and was recently launched in Europe by San Diego-based Optimer's partner, Astellas, a global pharmaceutical company based in Japan.
First quarter 2012 net sales of Dificid increased 31 percent over fourth quarter 2011 to $14.4 million, according to Optimer.
Health Canada's approval was based on an evaluation of two large Phase 3 clinical trials conducted in North America and Europe, demonstrating that Dificid was as effective as oral vancomycin in providing an initial clinical response and was superior in providing a sustained clinical response for 28 days post treatment, the company said.
Clostridium difficile infection, or CDI, is the most frequent cause of health care-associated infectious diarrhea in industrialized countries, according to an Optimer statement that says it is a significant medical problem in hospitals, long-term care facilities and in the community. Clostridium difficile-associated diarrhea, or CDAD, is the most common symptom of CDI. Approximately two-thirds of CDI patients are 65 years of age or older, according to the company.
"Clostridium difficile infections have been an increasing challenge and burden for the Canadian health care system during the last decade and affect the elderly population in a disproportionate manner," said Dr. Karl Weiss, professor of medicine at Maisonneuve-Rosemont Hospital, faculty of medicine, Universite de Montreal. "Reducing CDI recurrence is a major objective knowing that 20 percent to 30 percent of affected Canadian patients will experience at least one relapse of the disease, escalating over 60 percent after multiple recurrences."