Carlsbad Construction Firm Gets $49.6M Navy Contract
Friday, July 6, 2012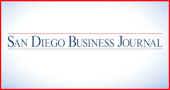 RQ Construction LLC of Carlsbad has received a task order of more than $49.6 million to build a rotary aircraft depot maintenance facility for the U.S. Navy. A Defense Department statement said the order, under a previous multiple-award contract, calls for the work to be done at Naval Air Station North Island, Naval Base Coronado.
The project includes building a depot-level maintenance facility, including plant services for aircraft overhaul and storage. RQ will also construct maintenance shops, administrative offices, restrooms, showers and locker rooms, among other elements.
The task order contains one planned modification that, if exercised, would increase its cumulative value to more than $50 million, the statement said. Work is expected to be completed by March 2015.
Six proposals were received for the project by the Naval Facilities Engineering Command Southwest in San Diego.