A&D to Renovate Camp Pendleton Bachelor Quarters
Friday, July 6, 2012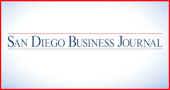 The U.S. Navy has awarded a task order of just over $9 million to A&D General Contracting Inc. of Santee, for renovation of a bachelor enlisted quarters building at Marine Corps Base Camp Pendleton.
A Defense Department statement said the work, under a previous multiple-award contract, also includes installation of a roof-mounted, 50-kilowatt photovoltaic system.
The task order includes one planned modification which, if exercised, would increase its cumulative value to more than $10.3 million, the statement said. Work will be performed at the Marine base near Oceanside, and is expected to be completed by September 2013.
Six proposals were received for the task order by the Naval Facilities Engineering Command Southwest in San Diego.