Local Firm Gets Refinancing for Student Housing Complex
Monday, July 9, 2012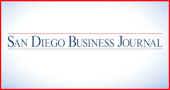 San Diego-based Pierce Education Properties LP, which owns and develops student housing properties nationwide, has obtained $23 million in refinancing for Crimson Park, a 268-unit, 792-bed community serving the University of Oklahoma in Norman, Okla.
The financing was arranged by the San Diego office of Holliday Fenoglio Fowler LP, also known as HFF, according to a statement from the Pittsburgh-based provider of commercial real estate and capital services. HFF placed 10-year, 3.8 percent securitized loans with a program operated by Freddie Mac, and will also service the loans.
Pierce owns and manages a $275 million national portfolio of approximately 5,600 beds, the statement said. It ranks as the nation's sixth largest buyer of student apartments over the past five years, according to the research firm Real Capital Analytics.