Qualcomm Declares Dividend
Monday, July 9, 2012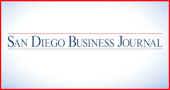 Qualcomm Inc. announced a quarterly cash dividend of 25 cents per share payable Sept. 26 to stockholders of record at the close of business on Sept. 7.
The wireless technology company increased its dividend payment in March to 25 cents, up from the prior dividend of 21.5 cents per share.
Qualcomm also announced it will be releasing the financial results of its third quarter July 18. In its report on the second quarter in April, Qualcomm forecast its third quarter revenue would be in a range of $4.45 billion to $4.85 billion, while per share operating income would be in a range of 83 to 89 cents.