Tri-City's Heart Care Program Wins Praise
Monday, July 9, 2012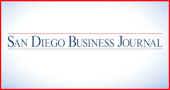 Tri-City Medical Center's heart care efforts are paying off with recognition from the American Heart Association and Becker's Hospital Review.
Among the Oceanside medical facility's accolades is placement as the sixth best hospital in the nation for having one of the lowest readmission rates for heart attack patients. The ranking of the top 50 hospitals nationwide was compiled by Becker's Hospital Review, a health care industry publication, and is based on data collected from July 2007 to June 2010 by the federal Centers for Medicare and Medicaid Service.
The list recognizes hospitals that have been able to reduce the readmission of heart attack patients within 30 days because of the high level of care provided during and after their admission.
Tri-City was joined on the list by Scripps Memorial Hospital in La Jolla, which ranked 40th.
Tri-City Medical Center also received the Get With the Guidelines-Heart Failure Bronze Quality Achievement Award from the American Heart Association.
The recognition signifies that Tri-City has reached an aggressive goal of treating heart failure patients for at least 90 days with 85 percent compliance to core standard levels of care outlined by the American Heart Association/American College of Cardiology secondary prevention guidelines for heart failure patients.
Get With the Guidelines is a quality improvement initiative that provides hospital staff with tools that follow proven evidence-based guidelines and procedures in caring for heart failure patients to prevent future hospitalizations. Under the guidelines, heart failure patients are started on aggressive risk reduction therapies such as cholesterol-lowering drugs, beta blockers, ACE inhibitors, aspirin, diuretics, and anticoagulants in the hospital. They also receive alcohol/drug use and thyroid management counseling as well as referrals for cardiac rehabilitation before being discharged.
Joanne Jacalan, a Tri-City nurse practitioner, said the Cardiovascular Health Institute at Tri-City has participated in the Get With the Guidelines-Heart Failure program since August. Jacalan said the next goal is to apply for the Silver/Silver Plus award, which involves treating heart failure patients for 12 consecutive months with greater than 75 percent compliance.
"The Plus Quality Award is an advanced level of recognition that allows hospitals to be acknowledged for their compliance of the quality measures within the GWTG program," Jacalan said in an email. "This is an optional award that a hospital may choose to pursue if they are collecting quality measures and would like to be recognized for their efforts."
According to the American Heart Association, about 5.7 million people suffer from heart failure in the U.S. Statistics also show that each year, 670,000 new cases are diagnosed and more than 277,000 people will die of heart failure. A county of San Diego Health and Human Services Agency report, titled "The Economic Burden of Chronic Disease in San Diego County," states that cardiovascular conditions, including heart disease, hypertension and stroke, represent the highest disease prevalence in San Diego County.
"We want the community to know that if they have a cardiovascular condition, Tri-City Medical Center is meeting and exceeding best practice and is available to assure the best care is provided," said Donald Dawkins, Tri-City vice president for strategic integration, in an email. "That message will be echoed over and over again until it is clear that TCMC is the leader in the provision, care and treatment of cardiovascular disease."