Ashford Denied Accreditation; Bridgepoint to Appeal
Tuesday, July 10, 2012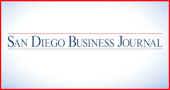 Ashford University, the Iowa college operated by San Diego-based Bridgepoint Education Inc., said its application for accreditation by the Western Association of Schools and Colleges was denied.
WASC is one of seven regional accrediting commissions, with jurisdiction over schools in California, Hawaii and the Pacific Islands.
Ashford, which intends to appeal the decision, currently is accredited by the Higher Learning Commission of the North Central Association of Schools and Colleges through 2014-15. Ashford started the WASC accreditation process in recognition of moving a big part of its business into WASC's geographic region, the company said.
The company said HLC advised Ashford that it has until Dec. 1 to demonstrate compliance with HLC's "substantial presence requirement."
At the end of the first quarter, Bridgepoint reported its total student enrollment at Ashford and the other college it operates — University of the Rockies — was 95,000 compared with 88,000 students enrolled in the like quarter last year. Most Bridgepoint students take classes online, and do not attend classes in either Iowa or Colorado, where its other campus is.
Investors gave Bridgepoint a failing grade on the news, and exited the stock in big numbers on July 9, causing the stock, traded on the New York Stock Exchange under BPI, to sink 34 percent from its prior day's closing price to a new, 52-week low of $14.25.