To Santee, With Salsa: Chipotle Opens 20th Local Location
Tuesday, July 10, 2012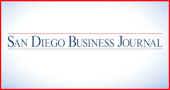 Denver-based restaurant chain Chipotle Mexican Grill has opened a new location at 9828 Mission Gorge Road in Santee.
Operators held four days of on-site interviews in mid-June for several current and future positions prior to the restaurant's opening, according to a company statement.
Chipotle now has 20 locations in San Diego County, according to the company's website.