Solar Producer Signs Pact to Supply SDG&E
Wednesday, July 11, 2012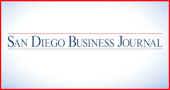 8minutenergy Renewables, a Sacramento-based independent solar photovoltaic developer with an office in San Diego, has agreed to supply San Diego Gas & Electric Co.'s power network with 200 megawatts of clean, renewable utility-scale solar PV power from its solar project in Imperial Valley.
The signing of a generation interconnection agreement with the California Independent System Operator Corp. and SDG&E confirms that 8minutenergy's solar project has completed ISO's Phase I and Phase II interconnection study processes as well as posted the required letters of credit.
Located on 1,422 acres of private farmland, the solar project is scheduled to start construction in early 2014 and begin delivering renewable energy to SDG&E in December of that year. Nearly 450 direct jobs and more than 500 indirect jobs will be created during construction, the developer said.
The solar project's annual production capacity of about 500 million kilowatt hours of electricity will produce enough renewable solar energy to serve 72,000 households in SDG&E's service territory, according to an 8minutenergy Renewables statement. The solar generation plant will displace the equivalent of 356,000 metric tons of carbon dioxide per year, which is equal to the amount that roughly 15 million trees would displace annually.
"This agreement is critical for 8minutenergy, ISO and SDG&E to continue to develop clean, reliable, renewable energy for the people of California," said Martin Hermann, CEO of 8minutenergy Renewables.
The solar project will connect with SDG&E's Imperial Valley substation, and its renewable solar energy will be delivered over the utility's Sunrise Powerlink transmission line.