Council Backs Plan to Redirect Balboa Park Traffic
Thursday, July 12, 2012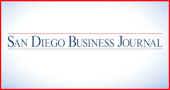 San Diego moved a step closer to clearing cars from the heart of historic Balboa Park, after City Council recently approved a $45 million project to transform Plaza de Panama into a pedestrian friendly plaza.
Council voted 6-1 in favor of the project, which is backed by Mayor Jerry Sanders and includes building a bypass bridge and diverting vehicles into a new below-ground pay-parking garage. Councilwoman Sherri Lightner voted against the measure, citing opposition to paid parking and other components related to the bypass bridge.
The Plaza de Panama Committee, chaired by Qualcomm Inc. founder Irwin Jacobs, has pledged to raise $31 million of the eventual cost. The remainder will be funded by revenues generated by a new underground parking garage that will be topped with a grassy park.
The plan calls for the city to issue $16.5 million in tax-exempt bonds to fund construction of the $14 million parking garage, with approximately $2 million going toward bond payments during construction. According to city staff, future revenue from the garage's parking fees will be used to repay the remaining cost, with the city's general fund making up any difference should parking revenue fall short.
The council vote on the project followed more than six hours of public comment from backers and opponents. Detractors have expressed concerns about negatively impacting the park's historic status.
"With a remade Plaza de Panama, we will make our beloved Balboa Park even better, and with more parking, even more San Diegans will have the opportunity to experience it all, including the addition of six acres of parkland and plazas," said Sanders in a statement following the vote.