Grocery Outlet Arrives in East Village
Friday, July 13, 2012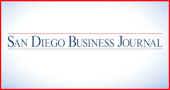 "Extreme value" food store Grocery Outlet is open in the East Village.
The store occupies 18,900 square feet of space on Market Street between 10th and 11th avenues.
Steve and Kim Smith, formerly of Folsom, are the store's independent owner-operators.
Grocery Outlet Inc. has its headquarters in Berkeley and specializes in what it calls "opportunistic sourcing" for its products, passing savings on to the consumer. These days it is carrying more organic, specialty and eco-friendly items; the chain reports sales of such items have increased 29 percent over last year.
The Smiths have set a formal grand opening for July 14.