EAST COUNTY FIRM HAS GLOBAL OUTLOOK HEALTH CARE: SCANTIBODIES GREW FROM NORTH PARK GARAGE
East County Firm Has Global Outlook
Monday, July 16, 2012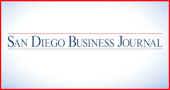 SCANTIBODIES LABORATORY INC.
Founders: Tom and Cheryl Cantor.
Revenue: $61 million in 2011; $58 million in 2010.
No. of local employees: 250 to 300.
Investors: None.
Headquarters: Santee.
Year founded: 1976.
Company description: A diagnostics and therapeutics focused company that offers more than 1,500 products and services.
Key factors for success: Cantor credits God for his company's success.
Scantibodies Laboratory Inc...