MEDICINE: COST OF 4 HOSPITAL HOURS SAME AS 60 HOURS HOME CARE
Home Health Care Industry May Be Solution to Soaring Costs
Monday, July 16, 2012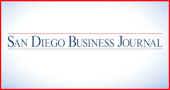 MISSION HEALTHCARE
Directors: Jennifer Robinson, Mark Kimsey, Amy Nelson and Kerry Pawl.
Revenue: $9 million in 2011; $4.5 million in 2010.
No. of local employees: 200.
Investors: Self-funded.
Headquarters: Mission Valley.
Year founded: 2009.
Company description: A community-based home health agency providing three service lines — Home Health, Home Care and Hospice.
Key factors for success: Consideration for patients and staff; reinvesting excess profits; measuring success by doing the right thing.
Four San Diegans who cashed in their 401(k) plans to invest in a once failing business are seeing a dramatic turnaround...