Local Firm Acquires Apartments in Denver, Long Beach
Monday, July 16, 2012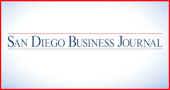 Pathfinder Partners LLC of San Diego, which invests nationally in distressed real estate assets, recently closed two apartment transactions in Denver and Long Beach for a total of approximately $15 million.
A statement said the firm purchased the 40-unit Le Park Apartments in Long Beach for $4.1 million, partnering with RyaNik Holdings LLC of Los Angeles to acquire the property from a regional bank.
In Denver, Pathfinder and Canada-based Bruckal Properties Inc. acquired Wellshire Arms Apartments, a 12-story, 107-unit community, after Bruckal obtained $10.9 million in financing arranged by George Smith Partners.
Pathfinder Senior Managing Director Mitch Siegler said the company plans significant capital improvements at both communities, totaling more than $3 million.
Pathfinder also recently closed its third private-investment fund geared to property acquisitions, after deploying most of its $57.5 million in capital toward 17 portfolio investments. It is now planning a fourth in its Pathfinder Partners Opportunity series of limited-partnership funds, Siegler said.
— Lou Hirsh