Medical Structures to Rise in Ramona and Poway
Monday, July 16, 2012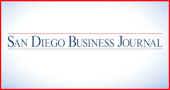 Pacific Medical Buildings of San Diego is putting up two major projects for Palomar Health.
Already under way is the 7,600-square-foot Ramona Ambulatory Care Center, located at 13th Street, across from the Ramona library. The one-story facility will house an urgent care center and medical offices for Arch Health Partners, a multispecialty medical group closely associated with Palomar Health. When completed in the spring, the ambulatory care center will be co-owned by Pacific Medical Buildings and Palomar Health, and it will be leased by Palomar Health.
"The Ramona Ambulatory Care Center represents Palomar Health district's commitment to provide care to the underserved residents within its boundaries," said Jim Rohan, Pacific Medical Building's senior vice president for development.
Funding for the $6 million Ramona Ambulatory Care Center is made available through the passage of Proposition BB, a $496 million bond measure passed by district voters in 2004 that is also funding the nearly completed Palomar Medical Center in Escondido.
Pacific Medical Buildings, an integrated health care real estate partner for health systems, hospitals, medical groups and universities, also plans to develop a 115-foot pedestrian bridge for Palomar Health. The bridge will link the five-story, 172,000-square-foot Pomerado Outpatient Pavilion and a connected 1,170-space parking structure to Pomerado Hospital in Poway. Palomar Health will lease the pedestrian bridge from Pacific Medical Buildings on a long-term basis. The medical office building, which is owned, leased and managed by Pacific Medical Buildings and its institutional partner, opened in 2007.
— Julie Gallant