Tealium Receives $10.5M in Series B Funding
Tuesday, July 17, 2012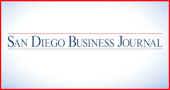 High tech startup Tealium Inc. said it received $10.5 million in series B venture capital from Boston-based Battery Ventures. The investment follows a $1.1 million series A contribution in January.
Tealium, based in Del Mar, offers tag management services for websites. Tealium says its software makes it easy for organizations to add, modify and remove digital marketing page tags through a single line of code. Tealium notes that its solution is vendor-neutral.
Tealium said it would use the new funds to develop its product and add staff.
Several of Tealium's managers previously worked at WebSideStory, which is now part of Adobe Systems Inc.