Trigild CEO Appointed Liquidating Trustee of $1.6B Portfolio
Tuesday, July 17, 2012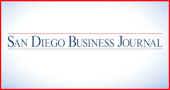 Trigild Inc. CEO William Hoffman has been appointed liquidating trustee for a $1.6 billion real estate portfolio, stemming from a bankruptcy filing by two Los Angeles companies that own the investments.
According to a recent statement from San Diego-based Trigild, Hoffman was appointed by the U.S. Bankruptcy Court to "maximize recovery and liquidation" of various equity interests of Secured California Investments Inc., or SCI, and SCI Real Estate Investments LLC.
Hoffman said the SCI entities acquired and syndicated more than 60 multifamily, office, student housing and retail properties, primarily in California and five other states. The companies acquired the properties through a complex tenants-in-common investment structure, which allows capital gains to be deferred by investors.
"Both SCI entities made large sums of money through acquisitions of premiere real estate assets and related acquisition fees — which were partially deferred — and when the economy stalled, were unable to pay their creditors," Hoffman said. "Our goal as liquidators is to efficiently maximize recovery."