BioSurplus Grows in Boston
Wednesday, July 18, 2012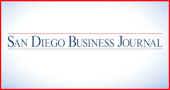 Investments are enabling San Diego-based BioSurplus Inc., a provider of used lab instruments and equipment management services, to rapidly expand at its recently opened Boston office.
BioSurplus, which also has large showrooms in the San Francisco Bay Area and South Korea, announced it closed on an oversubscribed Series A financing round with new funding from the venture capital fund SJF Ventures. The company raised a total of $2.4 million following a May investment from KI Investment Holdings LLC.
Five new positions are opening in Boston in the areas of operations, sales, business development and tech support, according to the company. After displaying its laboratory equipment in Boston on Aug. 13-14, the company plans to hold an online auction Aug. 15-22.
"Our oversubscribed Series A round and successful regional expansion illustrates that BioSurplus fills a very unique and underserved market need for used and refurbished lab equipment and related services," said Preston "Cinco" Plumb, president and CEO of BioSurplus. "We are delighted to partner with SJF Ventures and KI Investment Holdings, whose recent investments have put us months ahead of schedule for our Boston expansion and have positioned us for future growth."