Biotech Tool Gets Rave Review; BioNano Genomics Raises $10M
Wednesday, July 18, 2012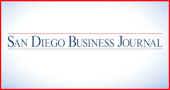 The utility of San Diego-based BioNano Genomics Inc.'s Irys platform for structural variation analysis and de novo assembly of next generation DNA sequencing data has been demonstrated by researchers at UC San Francisco's Institute for Human Genetics and Cardiovascular Research Institute, according to a paper published recently in Nature Biotechnology.
Using Irys, the authors were able to accurately map and comprehensively analyze structural variation in the human major histocompatibility complex region, which is associated with autoimmune and infectious diseases.
Irys is a scalable platform that uses a proprietary chip to uncoil and confine long DNA molecules, enabling researchers to view long strands of DNA.
"While the idea of using physical genome maps has been around for some time, the methods available have not been able to accurately address complex regions in humans," said Pui-Yan Kwok, M.D., Ph.D., senior author and Henry Bachrach Distinguished Professor at the UCSF School of Medicine. "BioNano's approach brings us one step closer to fully understanding the relevance of genetic variation in studies of new pathogens, complex metagenomics, and cancer genomes, where copy number variation and structural variation are abundant."
In related news, BioNano Genomics raised $10 million recently in a Series B-1 round of equity financing. Existing investors Battelle Ventures, Domain Associates and Gund Investment Corp. participated in the round.
"This financing comes at a pivotal time for the company as we complete product development in advance of the company's commercial launch, anticipated by the end of 2012," said R. Erik Holmlin, president and CEO of BioNano Genomics, referring to the Irys.