BevMo! Plans Store at Santee Retail Center
Monday, July 23, 2012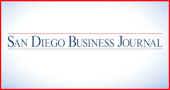 Santee City Council has approved a permit allowing Beverages & More Inc. to open a new location of its BevMo! retail store chain, planned for a space at 9755 Mission Gorge Road.
According to a city staff report, Concord-based Beverages & More applied for a conditional use permit, allowing for liquor sales in an existing 9,500-square-foot space at the Plaza De Cuyamaca shopping center.
Conditions limit hours of operation, require signage prohibiting on-site alcohol consumption and the presence of unaccompanied minors, and limit sales of certain accessory items.
Beverages & More operates 118 BevMo! stores in three states, selling wine, beer, spirits and related products. It currently has 10 stores in San Diego County.