Commission Votes Down Santee Power Plant; Backers Vow Appeal
Monday, July 23, 2012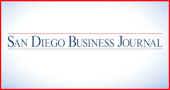 The San Diego Planning Commission voted to deny the rezoning of an open space area proposed for a peaker power plant next to Mission Trails Regional Park and the city of Santee.
The planning commission's recent 4-1 vote to deny the rezone stops plans to build the natural gas fired power plant for the moment.
Known as the Quail Brush Power Plant, the 100-megawatt project prompted local opposition led by the local chapter of the Sierra Club and another group, Save Mission Trails.
Pete Hasapopoulos, an organizer with the Sierra Club, said San Diego Gas & Electric Co. and its selected contractor, Cogentrix Energy, failed to prove that the changes they were requesting were consistent with the city's general plan or provide any additional public benefit. The parties were asking the commission to change the zoning from open space to industrial use.
Those testifying at the meeting asked SDG&E to implement more solar installations on roofs and parking structures rather than building fossil fuel power plants to satisfy the area's long-term energy needs.
Cogentrix said it plans to appeal the commission's decision to the San Diego City Council.