BIOTECH: OREXIGEN SEES THE NEED FOR MORE WEIGHT-LOSS OPTIONS
Competition Still Keen In Obesity Drug Market
Monday, July 23, 2012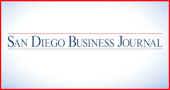 OREXIGEN THERAPEUTICS INC.
CEO and president: Michael Narachi.
Revenue: $4.4 million (2011).
Headquarters: La Jolla.
Year founded: 2002.
Employees: 32.
Stock symbol and exchange: OREX, Nasdaq.
Company description: Bopharmaceutical company focused on the treatment of obesity. Its lead product candidate, Contrave, has completed phase 3 clinical trials.
Key factors for success: Tapping expertise; using contract research organizations; identifying possible path to FDA approval and pursuing it; and receiving investor support.
Although Arena Pharmaceuticals Inc...