Executive Profile: Marilyn O'Neill
Monday, July 23, 2012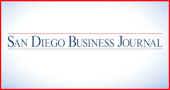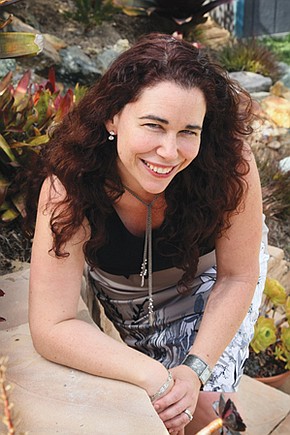 RESUME
Name: Marilyn O'Neill.
Company: Nautilus Environmental.
Titles: Founder and CEO.
No. of employees: 26 (in the U.S.).
Year founded: 2004.
Education: B.A. ecology/evolution, UC San Diego, 1990.
Birthplace: Orange, Calif.
Age: 43.
Current residence: Carmel Valley.
Family: husband, John O'Neill, pups Jack and Maggie.
Marilyn O'Neill is the founder and CEO of Nautilus Environmental, a feisty little company of scientists applying toxicology, biology, and ecology to understand, to navigate and to solve complex environmental issues. The Nautilus team partners with commercial, government, and academic clients and colleagues on projects through the U.S., Canada, and the Pacific Rim. O'Neill also serves on the board of Dress for Success San Diego which promotes the economic independence of San Diego's disadvantaged women.
BUSINESS PHILOSOPHY
Essential business philosophy: Create an environment for others to succeed and get obstacles out of their way. Others are all your partners — clients, vendors, colleagues.
Best way to keep a competitive edge: Nurture your culture. And always remember you don't know what you don't know.
Guiding principles: Collaboration, adaptation, freedom, creativity, gratitude. Love is in the details.
Yardsticks of success: 1) awesome culture; 2) thoughtful, meaningful science being used for real decisions; 3) uncommon performance.
Goals yet to be achieved: Fully implemented processes and systems for scaling. Research arm.
JUDGMENT CALLS
Best business decision: Pressing ahead to buy a building when it got hard and scary. Correlate: not putting carpet in said building so our dogs could come to work.
Worst business decision: Early focus on top line growth over bottom line health.
Toughest business decision: Closing our Washington office. Right decision, tough to do.
Biggest missed opportunity: I need to miss more of them, too easily distracted by possibility.
Mentor: My mom. She left Scotland at a young age after the early deaths of her parents and headed to Canada to make her way where she knew no one and had no net. I admire her courage and confidence in her ability to land on her feet and try to honor that fearlessness. Also, my coach Eric Kaufmann of Sagatica; he is an indescribable combination of keen insight, raw leadership, and deep caring.
Words that describes you: Curious and authority-resistant.
TRUE CONFESSIONS
What you like best about your job: Seeing potential realized.
What you like least about your job: Translating ideas to policy and process.
Pet peeves: Wasted potential; lack of empathy, thought, or care.
Most important lesson learned: There is always another way. And correct your hiring mistakes quickly.
Person most interested in meeting: Richard Branson.
Three greatest passions: My pack, my friends, and creating (food, business, design — anything really).
First choice for a new career: Can I keep this one?
PREDILECTIONS
Favorite quote: "Why, sometimes I've believed as many as six impossible things before breakfast." Lewis Carroll in "Through the Looking Glass."
Most influential book: "My Life in France" by Julia Child and Alex Prud'homme.
Favorite status symbol: The freedom to choose (and a rocking pair of heels!).
Favorite restaurant: Bankers Hill Bar + Restaurant .
Favorite place for business meetings: Starbucks.
Favorite vacation spot: Paris.
Favorite way to spend time: In a space of flowing ideas or at dog beach with my pack — all that joyful spirit off leash is inspiring.