BIOTECH: FIRST-IN-CLASS DRUG SAID TO TAKE OUT TARGET IN SAFE MANNER
Firm Aims to Put Cancer Cells on Path of Self Destruction
Monday, July 23, 2012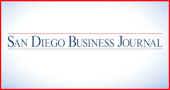 CYLENE PHARMACEUTICALS
CEO and President: William G. Rice.
Revenue: Privately held company.
Headquarters: Sorrento Valley.
Year founded: 2003.
Employees: 7.
Company description: Clinical stage biopharmaceutical company developing first-in-kind cancer drugs against newly-validated cancer cell targets.
Key factors for success: Understanding of treatment's effects on molecular level; use of genetic testing to determine which patients will best respond to treatment, solid support by investors.
San Diego-based Cylene Pharmaceuticals soon will begin the first clinical trials of a first-of-a-kind drug...