Two Land Buys Are Part of Efforts to Protect the Environment
Tuesday, July 24, 2012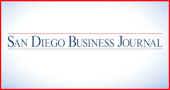 Two recent land purchases in San Diego's back country aim to preserve the natural habitat of rare plants and animals.
The Association of San Diego Governments, in conjunction with The Nature Conservancy and the U.S. Department of Interior, announced the acquisition of 2,000 acres near Jamul that will expand the San Diego National Wildlife Refuge, and close gaps in state and federal ecological preserves, Sandag said.
The area, called Hidden Valley, was purchased for $18 million, Sandag said.
Another land purchase was announced by San Diego Gas & Electric Co. and involved 266 acres near Cedar Creek Falls. The purchased land was donated to the U.S. National Forest System and becomes part of the Cleveland National Forest, the company said.
The watershed habitat is home to 26 sensitive or endangered wildlife species, and twice as many sensitive and endangered plant species, SDG&E said.
An SDG&E spokesman declined to reveal the purchase price for this land, part of about 10,800 acres the company is planning to purchase.
The donation is the first of more than a dozen properties that SDG&E will be making as part of its required environmental mitigation triggered by the $1 billion Sunrise Powerlink project that was recently completed.
— Mike Allen