Qualcomm Reaches Agreements on Wireless Charging Technology Development for Cars
Wednesday, July 25, 2012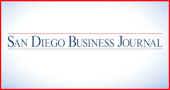 Qualcomm Inc. said it struck agreements with two European companies to further the development and testing of its wireless vehicle charging technology.
The maker of wireless chips for both devices and networks entered into a memorandum of understanding with Renault of France to conduct testing of the wireless electric charging system in London. In November, Qualcomm said it would be testing the technology beginning this year with a variety of government and commercial enterprises.
Last year, Qualcomm acquired HaloIPT, a developer of the electric charging systems, for an undisclosed price.
Qualcomm also said it signed an agreement with Delta Motorsport, a British auto engineering firm, to integrate the Halo charging system into electric cars that Delta is making called the Delta E-4 Coupe, and to participate in the same London trials set to begin in the second half of this year.
The parties are all seeking to gain a better understanding of the charging systems, evaluate the commercial viability and figure out how the systems could be integrated into a major city, Qualcomm said.
No financial details from either agreement were revealed.
— Mike Allen