Reno Contracting to Work With County on Sustainable Practices, Cost Savings
Wednesday, July 25, 2012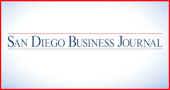 San Diego County selected Reno Contracting, based in San Diego, to lower energy and operational costs and reduce greenhouse gas emissions and water consumption by the county's over 1,100 facilities, which range from offices to jails, according to the general contracting company announcement.
The company's division for efficient sustainable practices will work with the county to make the improvements, Reno Contracting said.
"These efforts will further the county's goal of realizing local agency leadership in energy and water conservation while providing sustainable benefits to county taxpayers with utility and maintenance cost savings," according to the company.
Reno Contracting identified the sub-consultants as Brummitt Energy Associates Inc., also based in San Diego, and Environmental Building Strategies, with headquarters in San Francisco. Specialty sub-consultants include Redhorse Corp. and the nonprofit California Center for Sustainable Energy, both in San Diego, and Advanced Onsite Systems Inc., in Escondido.
— Cathy Yarbrough