Smithson Named President of CleanTech San Diego
Wednesday, July 25, 2012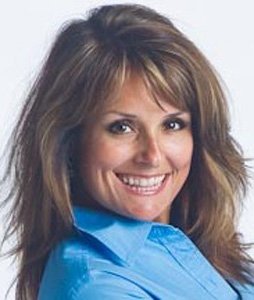 Holly Smithson is taking charge of CleanTech San Diego as president and chief operating officer through unanimous appointment by the organization's Executive Committee of the board of directors.
Smithson is replacing Jim Waring, who assumed the interim role of president and CEO in 2011. Waring will be resuming his previous role as executive chairman of CleanTech's board of directors.
As one of the first CleanTech staff to be hired after the organization was formed by Mayor Jerry Sanders in 2007, Smithson said she followed through with business development, member programs and international outreach, and was instrumental in cultivating a membership base of more than 100 corporations and stakeholders.
"Five years later we have some pretty significant global multinational companies in the stable that are really driving the activity happening in the clean-tech space in San Diego," said Smithson, citing involvement by the likes of Honeywell, GE and Bank of America.
In transitioning from her role as executive vice president, Smithson will oversee the nonprofit trade organization's strategic, financial and operational policies aimed at stimulating innovation and advancing the adoption of clean technology. Two of her primary objectives will be to maintain the leadership position that CleanTech has globally and to smooth its navigation of the regulatory and legislative landscape. She added that the nonprofit has an independent voice that serves to educate regulators and policymakers on how policies either hamper or advance development of the clean-tech industry.
Before joining CleanTech San Diego, Smithson worked in public policy for 10 years in Washington, D.C., in both the executive and legislative branches, as well as nongovernment organizations. In 2003, she was selected as a presidential appointee and worked in the U.S. Environmental Protection Agency in the Office of Congressional Relations and then leading its public affairs division. With a Bachelor of Science degree in broadcast communications from East Carolina University, she began her career in broadcast journalism in North Carolina as a news director and anchor for several television and all-talk radio stations.
"We're fortunate to leverage Holly's industry experience and diligence in the organization along with her deep reach inside this community," Waring said, in a statement. "Her leadership and ability to bring the business community together not only embodies the fundamental principles of this organization but will also ensure that this region remains globally competitive."
— Julie Gallant