Zeeto Media's Popularity, Staff Increase
Wednesday, July 25, 2012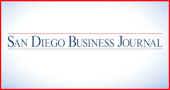 Zeeto Media, a San Diego premium content publisher, said it's grown from four to more than 33 employees over the past year.
The self-funded enterprise that competes in the saturated product deal marketing space, said its flagship property called GetItFree.us has more than 1 million unique visitors, an email newsletter base of more than 3 million, and a Facebook brand page with more than 830,000 "likes."
The target group for the firm's website is the mom demographic that spends $1.6 trillion annually, the business said.
The company was founded by Matt Marcin and Stephan Goss, both of whom are 23 years old. The website is described as a simpler way to receive deals, coupons and free samples in one place.
—Mike Allen