Impairment Charge Affects Illumina's 2nd Quarter Profits
Thursday, July 26, 2012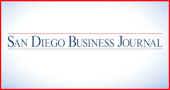 Illumina Inc. recently reported that revenue and GAAP net income were lower in the second quarter 2012 when compared to the like quarter of the previous year, primarily because of an impairment charge of $21.4 million on the value of an early-stage technology it acquired in a 2010 purchase.
Without the impairment charge, Illumina's profit increased slightly in the second quarter of this year, and the company raised its earnings expectations for the full year.
Illumina's president and CEO Jay Flatley said, "…we are re-affirming our 2012 revenue guidance and increasing our non-GAAP earnings per fully diluted share guidance to between $1.50 to $1.60." It previously was $1.40 to $1.50.
The genomics technology company's second quarter 2012 revenue totaled $281 million, with GAAP net income of $23 million or $0.18 per diluted share.
During the second quarter 2011, net income was $31 million or $0.22 per diluted share.
Non-GAAP net income for the second quarter of this year was $53 million or $0.40 per diluted share, compared to $52 million or $0.38 per diluted share for the second quarter of 2011.
— Cathy Yarbrough