San Diego Airport Re-Opening Parking Lot Near Terminal 2
Thursday, July 26, 2012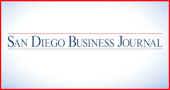 San Diego International Airport is re-opening the short-term parking lot in front of Terminal 2, which had been relocated for 15 months as part of the airport's $1 billion Green Build expansion project.
A statement from the San Diego County Regional Airport Authority said the lot's partial re-opening, set for 4 p.m. July 27, will make available 700 parking spaces, with several environmentally friendly features.
The lot's re-opening is taking place two months ahead of schedule, the statement said. The Green Build — with improvements under way on terminals, runways and on-site roadways — reached its halfway point in April, with completion expected in summer 2013.
— Lou Hirsh