1st Auto Transport Acquired by DealerTrack
Friday, July 27, 2012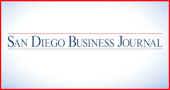 DealerTrack, a Lake Success, N.Y. software firm, said it acquired San Diego-based 1st Auto Transport Directory Inc., an online vehicle transportation network for $74 million in cash.
Founded in 1997, 1st Auto Transport delivers transportation services to auto dealers, brokers, shippers and carriers in the United States and Canada.
Among its offerings are CentralDispatch.com, a business-to-business network for arranging vehicle transport with some 13,000 subscribers; jTracker.com, a customer relations management tool for transport brokers; and MoveCars.com, an online advertising directory for the vehicle transportation industry.
Mark O'Neil, chief executive officer for DealerTrack, said 1st Auto helps dealers source and dispose of vehicles in a more timely and cost effective manner.
Wayne Harris, founder and president of 1st Auto Transport, said "By joining DealerTrack we will be able to extend our network into more automotive dealerships than ever before, and it will make it easier for dealers to ship vehicles anywhere, coast-to-coast."
Barclays was DealerTrack's financial adviser on the transaction that is expected to close in the third quarter, the company said.
— Mike Allen