Firm and Journal to Collaborate on Monthly Small Business Survey
Friday, July 27, 2012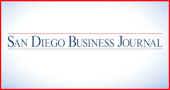 San Diego-based Vistage International, a peer advisory organization for senior-level executives, announced its launch of a monthly survey of small business CEOs that will be published by the Wall Street Journal.
The new survey will reveal findings and insights of U.S. CEOs and small-business owners in a broad range of industries, Vistage said.
The survey will focus on leaders of companies whose annual revenues range from $1 million to $20 million. University of Michigan economist Richard Curtin will analyze the findings.
Since 2003, Curtin has analyzed and calculated the data underlying the Vistage CEO confidence index, a survey of U.S. CEOs leading large businesses with annual revenues of up to $1 billion.
For its survey with the WSJ, Vistage said that Curtin will calculate a small business CEO confidence index based on a set of standard questions about the state of the economy and the prospects for small businesses' revenues, profitability, fixed investment expenditures and hiring. The survey will also include questions that will vary each month to gain CEOs' perspectives on the most pressing issues of the day.
"Many of our readers are small-business owners themselves or have a vested interest in the small-business community, and we look forward to the critical insight we expect this survey to provide on a range of important topics," said Vanessa O'Connell, WSJ's editor of news about small businesses.
Over 31 percent of 811 small-business owners and chief executives said they had unfilled job openings in July because they couldn't identify applicants with the right skills or experience, according to the survey.
— Cathy Yarbrough