California Economic Activity Index Shows Some Gains
Monday, July 30, 2012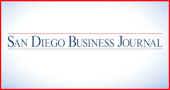 California's economy is showing some momentum this year after flat-lining through most of 2011 according to an economic index prepared by Comerica Bank.
The California Economic Activity Index rose by a point and a half in May, to 103.6. May's reading was 30 points, or 42 percent above the index cyclical low of 73.2, the report stated.
The 2012 year-to-date index has averaged 101, or 2 points above the average for all of 2011, the Comerica report said.
Robert Dye, Comerica's chief economist, said, "Private sector job growth is starting to improve, and housing markets are looking a little firmer. State fiscal conditions remain challenging, which is adding to the stress on some municipalities."
The California economic index consists of eight variables: nonfarm payrolls, exports, sales tax revenues, hotel occupancy rates, continuing claims for unemployment insurance, building permits, Baker Hughes rotary rig count, and the Silicon Valley 150 Index. The index data are seasonally adjusted, and indexed to 2008. The index levels are expressed in terms of three-month moving averages, the report said.