Envision Solar Signs International Development Deals
Monday, July 30, 2012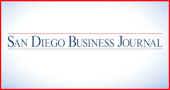 Envision Solar International Inc. — whose flagship product, the Solar Tree, generates energy and provides shade in parking lots at the UC San Diego, Kyocera Communications and locations nationwide — has signed new business development deals in the United Arab Emirates, Qatar and Spain.
Desmond Wheatley, president and CEO of Envision, commented, "The Middle East is blessed with abundant sunshine, abundant petro-dollars and a taste for the best. Anyone who Googles real estate development in Dubai or the broader region will see immediately that our product is a perfect fit."
Envision said that its partnership with the solar energy company Aconfort laid the groundwork for the deals. The partnership is the "beginning of a major growth opportunity for our company" in the global market, Wheatley said.
Aquilino Ornia, president and CEO of Aconfort, said, "In the Middle East, the sun shines almost 365 days a year. We must take advantage of this opportunity to capture so much free energy and to also generate clean electricity that will help protect the environment."
Ornia said that it will open a California office to work directly with Envision on projects.

A Solar Tree, a central pole that supports a canopy of solar panels, is designed to be built in parking lots to create shade and generate solar power without eliminating parking spaces.