Excel Trust Expands Credit Facility to $250 Million
Monday, July 30, 2012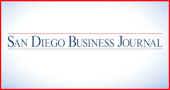 Retail-focused real estate investment firm Excel Trust Inc. has announced an amendment to an existing unsecured credit facility, raising the dollar amount and lowering the interest rate as it looks to expand its portfolio.
The San Diego-based company said in a statement that the credit package has been increased from $200 million to $250 million.
Jim Nakagawa, the company's chief financial officer, said Excel was able to capitalize on the current low-rate financing environment to expand its credit capacity. "The new terms lower our overall cost of capital and will help facilitate our continued growth," he said in the statement.
The facility includes an "accordion feature" allowing for an increase up to $450 million under specified circumstances. The maturity date of the credit facility is July 19, 2016, and can be extended for one year at Excel Trust's option, the company said.
The real estate investment trust has headquarters in Rancho Bernardo and trades under the symbol EXL on the New York Stock Exchange.