Executive Profile: Scott Kaats
Monday, July 30, 2012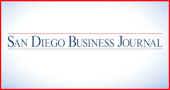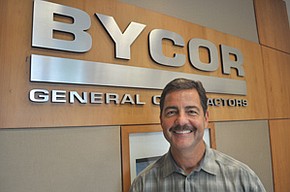 RESUME
Name: Scott Kaats.
Company: Bycor General Contractors Inc.
Title: CEO.
No. of employees: 88.
Year founded: 1981.
Education: Bachelor of Arts in law, UC Santa Barbara, 1978.
Birthplace: Phoenix.
Age: 55.
Current residence: Leucadia.
Family: Wife, Ann; children: Lisa; Greg; Brandon; Jack; Dan.
Scott Kaats is CEO of Bycor General Contractors Inc. Bycor is one of San Diego's largest tenant improvement contractors and one of San Diego's largest core and shell contractors. Kaats oversees all aspects of the company's daily operations from new project planning to management of existing projects that are under construction. He has been a general contractor for 34 years.
BUSINESS PHILOSOPHY
Essential business philosophy: Bycor's philosophy is to use our knowledge, experience, and greatest efforts to provide the best value, quality, and service to our clients.
Best way to keep a competitive edge: Provide more than the client paid for.
Guiding principles: The client's needs dictate everything we do.
Yardsticks of success: Client loyalty and employee retention.
Goals yet to be achieved: Celebrating Bycor's 50th anniversary.
JUDGMENT CALLS
Best business decision: Partnering with Rich Byer.
Worst business decision: Agreeing to attend a meeting in Los Angeles.
Toughest business decision: Growing the company during a recession.
Biggest missed opportunity: Did we miss something?
Mentor: My greatest mentor was my father, Douglas W. Kaats. He was a financial planner and business consultant until his last day. He was an incredibly wise and thoughtful person.
Word that describes you: Focused.
TRUE CONFESSIONS
What you like best about your job: I get to work with a very dedicated and talented team to transform ideas into reality.
What you like least about your job: Paperwork.
Pet peeves: When someone does not take others into consideration when taking actions and making decisions.
Most important lesson learned: The needs of any given client should guide every decision.
Person most interested in meeting: I would like to meet the Dalai Lama. I think he is influencing the world in a very positive way with his message of personal responsibility.
Three greatest passions: Being with my family, hiking and surfing.
First choice for a new career: Astronaut.
PREDILECTIONS
Favorite quote: "I am looking for a lot of people who have an infinite capacity to not know what can't be done." — Henry Ford.
Most influential book: "Atlas Shrugged," by Ayn Rand.
Favorite status symbol: Babies.
Favorite restaurant: Tomiko Restaurant / Bar in Encinitas.
Favorite place for business meetings: On San Diego's waterfront.
Favorite vacation spot: Kauai, Hawaii.
Favorite way to spend time: Hiking with my wife.