REAL ESTATE: PIERCE LOOKS FOR RIGHT SCHOOLS; SECTOR SAFER IN DOWNTURNS
Firm Finds Success Attending to Need for Student Housing
Monday, July 30, 2012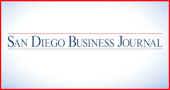 PIERCE EDUCATION PROPERTIES LP
CEO: Frederick W. Pierce.
Revenue: $31.4 million in 2011; $19.5 million in 2010.
No. of local employees: 17.
Headquarters: San Diego (Mission Valley).
Year founded: 1995.
Company description: Owner, manager and developer of student housing and education-related real estate, with a national portfolio of $275 million.
Key factors for success: Company maintains geographically diverse portfolio, focusing on student apartments near large public universities.
Studying real estate and finance during his undergrad and grad-student days at San Diego State University, Frederick W...