Mast Therapeutics Releases Results of Heart Failure Treatment
Monday, March 2, 2015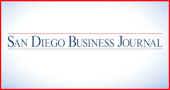 Mast Therapeutics Inc., a clinical stage biopharma company, has released results from a nonclinical study testing the drug vepoloxamer for the treatment of heart failure.
The company's preliminary findings were from a randomized, placebo-controlled, nonclinical study of vepoloxamer in a model of chronic, stable heart failure produced by intracoronary microembolizations. The objective of the study was to examine the effects of repeat intravenous administration of vepoloxamer on left ventricular systolic and diastolic function, according to a recent news release.
Read results of the preclinical study here.
Mast is better known for testing vepoloxamer for the treatment of sickle cell. For this indication, the company is currently in Phase 3 clinical trials.
Mast is trading on the New York Stock Exchange under the ticker symbol MSTX for $0.53 per share.