Sotera Wireless Acquires Reflectance Medical
Tuesday, March 3, 2015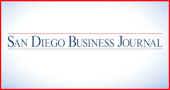 Sotera Wireless, the Mira Mesa-based medical device company, said on Feb. 25 that it acquired Reflectance Medical Inc. of Westborough, Mass. for undisclosed terms.
Sotera makes the noninvasive ViSi Mobile System, which lets medical staff monitor a patient's blood pressure and other vital signs. The acquired company, RMI, makes technology for monitoring muscle oxygen saturation and muscle pH.
Sotera said that it received a government contract to integrate RMI's technology with the ViSi Mobile platform and to make the system more rugged for use in emergency transport vehicles.
Sotera, formerly known as Triage Wireless, has received $91.5 million in capital over seven rounds, according to the CrunchBase database from TechCrunch.
Sotera said that the acquisition will expand its opportunities in the military, EMS and emergency markets.