Northrop Grumman Says Cost Per Flight Hour for Global Hawk Had 'Significant Decrease'
Sunday, March 8, 2015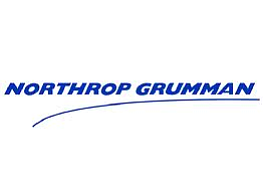 Northrop Grumman Corp. said recently that the cost per flight hour for its Global Hawk unmanned aircraft saw a "significant decrease" during 2014, while flight hours rose nearly 40 percent. The business did not disclose dollar amounts.
U.S. Air Force flies the high-altitude spy plane. By now, Northrop Grumman (NYSE: NOC) said, the cost to fly Global Hawk is half the cost of the manned alternative.
The announcement comes two years after the aircraft had been criticized as too costly. In early 2013, the Pentagon said it wanted to place some of its newly delivered Global Hawks in storage, and fly the manned Lockheed Martin U-2 spy plane in their place.
Also in its March 4 announcement, Northrop Grumman said Global Hawk maintained a perfect safety record in fiscal 2014.
Northrop Grumman is based in suburban Washington, D.C.; the Global Hawk program is based in San Diego, and was originally a project of Teledyne Ryan, which Northrop bought in 1999.